Coughlin was a PROUD supporter of the
2013 Summer CALEA Conference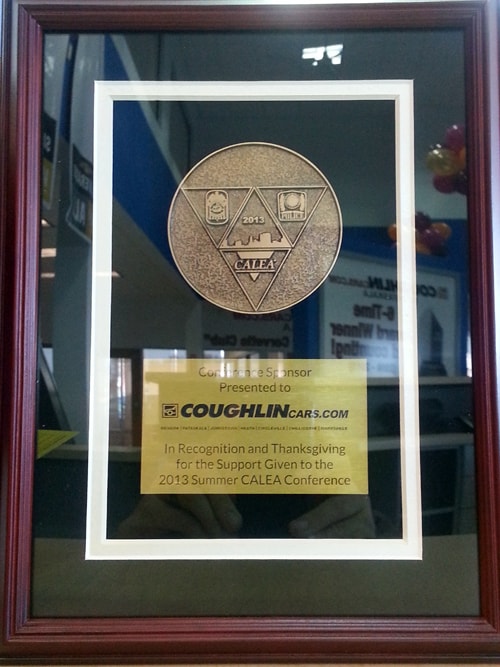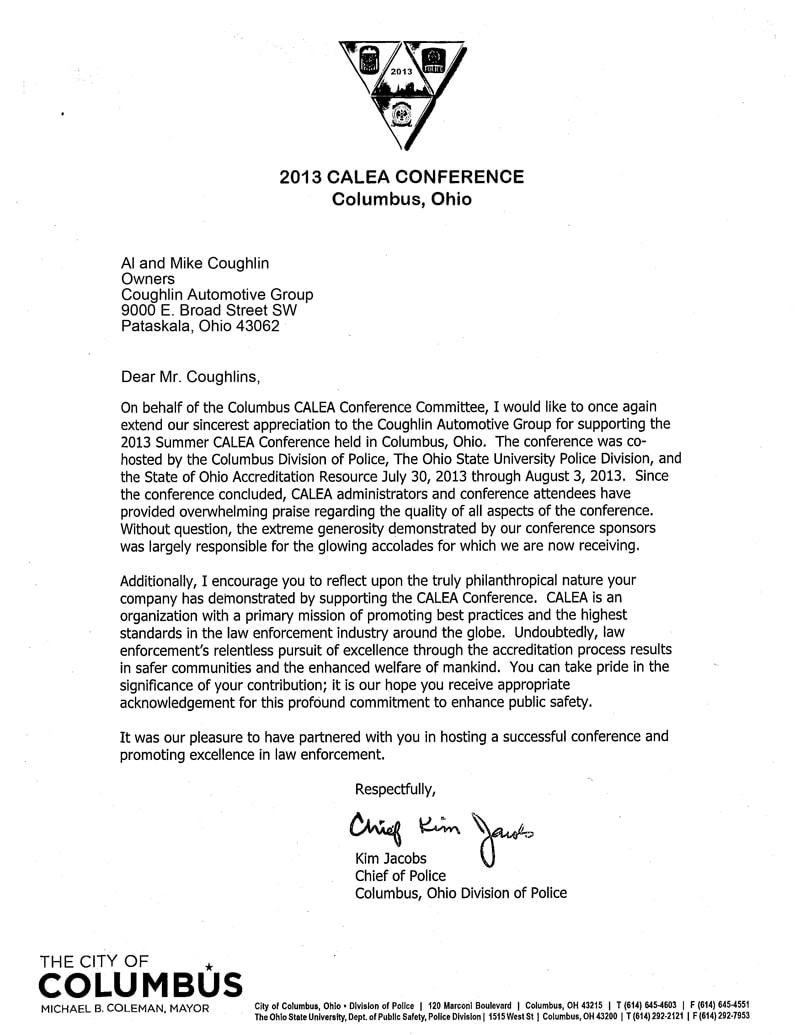 ---
610 WTVN / WCOL and former OSU quarterback Stanley Jackson visited Coughlin Cars of Marysville Chrysler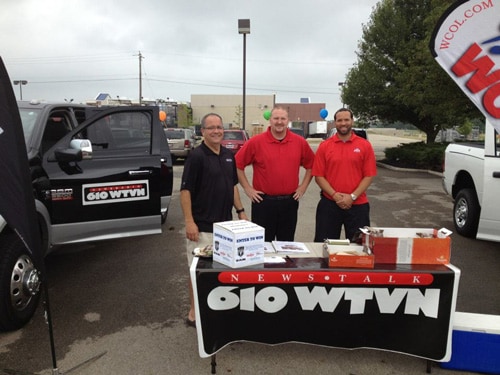 ---

Naming rights net $450K for athletic complex
By Kristi Murphy  Circleville Herald Staff Reporter

CIRCLEVILLE ? The Circleville school board approved several   naming rights contracts at its latest meeting, bringing the total   financial commitment for the new athletic complex to $450,000.            
Agreements with the Savings Bank, McDonalds, Coughlin Cars, the   McGowan family and the Eric Clark Memorial Fund were all made official   Wednesday.

Of those donors, the Savings Bank made the most significant   contribution of $100,000 by purchasing the naming rights to the football   stadium, which will be known as the Savings Bank Stadium.

McDonalds and
Coughlin Cars
donated to the new score boards in   the high school gym and football field, respectively. In addition to   having its name on the football score board,
Coughlin Cars
also agreed   to provide a vehicle to the school's A.C.T.I.O.N. program.  
The McGowan family purchased naming rights to the track, and the   Clark Memorial Fund purchased naming rights for the varsity football   locker room, which will be dually named since it doubles as a wrestling room.                 

Superintendent Kirk McMahon said a couple deals with Berger   Health System for the field house and the Sneed family for the weight   room have not yet been made official, but with those considered, the   district has raised $450,000 from naming rights deals.
In addition to the school board's $1 million commitment, the   district has raised nearly $2 million of its $3.3 million goal for the   athletic complex.                 
With the $3.3 million, the district plans to renovate the   football stadium and install field turf as well as build a field house,   baseball complex, softball complex and tennis courts.
---